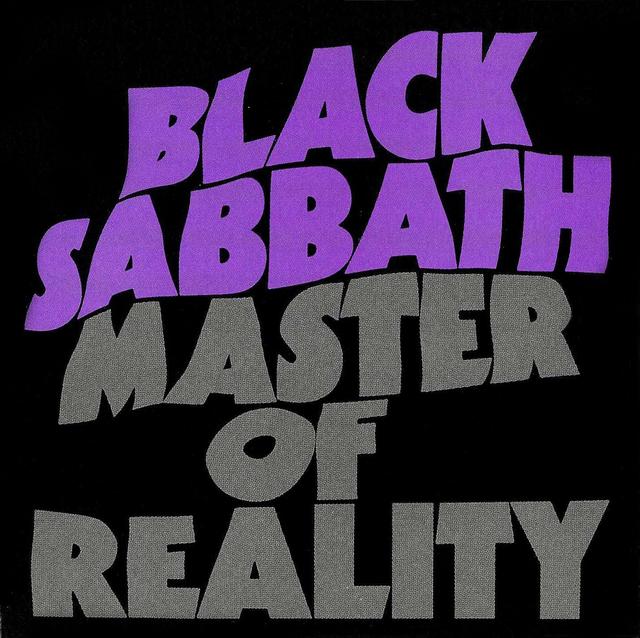 Sometimes the formation of a band can be compared to the aligning of the stars in heaven. When the members of Black Sabbath came together, it was the beginning of musical history. With their combined musical and songwriting talents, Bill Ward, Tony Iommi, Ozzy Osbourne, and Geezer Butler created deep and powerful music that broke new boundaries in terms of musicianship and song-writing, helping open the musical spectrum to a new level of heaviness.
After the success of their first two albums Black Sabbath and Paranoid, the band came back stronger than ever with Master of Reality, an album brimming with classic songs from front to back. There is one heavy riff after another on this record, each one as memorable as the last. Looking at the track listing one can easily recognize many of Sabbath's most well known tunes such as Children of the Grave, Into the Void, and Sweet Leaf. This is an essential addition to any heavy metal fan's music library.
In the early 70's Black Sabbath were at their prime in terms of musicianship and chemistry as a band. Bill Ward is one hell of a heavy and powerful drummer with an incredible feel as jazzy as it is driving. The riffmaster Tony Iommi is at his best here, especially on the masterful track Lord of this World. Ozzy Osbourne is obviously a legend with a highly distinguishable voice that gives the songs a lot of energy and personality.
Master of Reality is one of the greatest rock albums to come out of the 70's. It features some of the greatest performances ever captured on tape, and listening to it provides an experience like no other. Black Sabbath are legends for a reason, and its because of albums like this. Get it already!